Facebook Live
Ask Me Anything Part. 2
Second part of the session where Elizabeth Rimmer answers a range of questions related to Nursing and business.
Facebook Live
Ask Me Anything Part. 1
EntrepreNurse Founder Elizabeth Rimmer answers your questions on Nursing & business.
Facebook Live
Elizabeth Rimmer interviews Shelley Folkes
Part Three of our interview with the inspirational Shelley Folkes – Mum, Nurse, Business Owner
Download your starting point guide
5 STEPS TO STARTING A NEW PROJECT
Having reached a point where you realise that burnout is a future possibility - now is the time to start working out how to avoid - Prevention is always better than cure!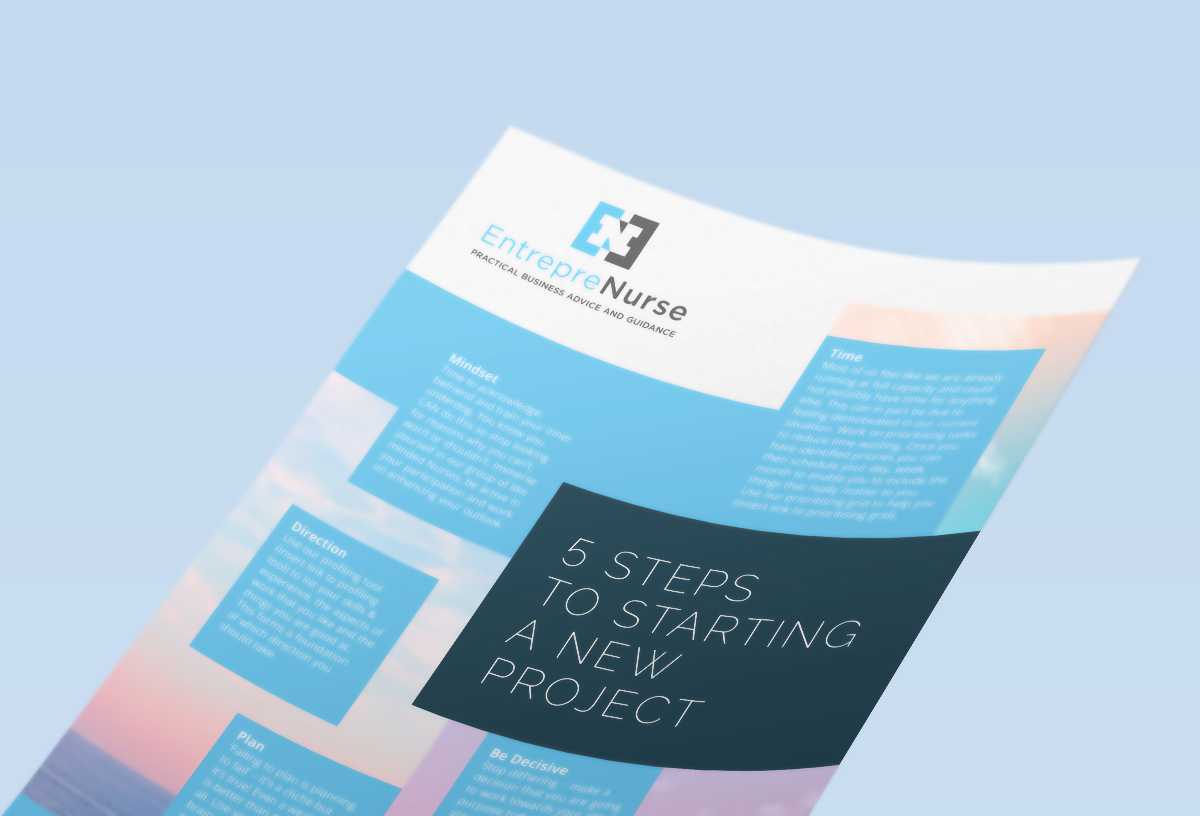 5 STEPS TO STARTING NEW PROJECT